Descriptions of Characters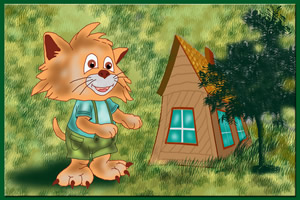 PURRY - is 7 years old, lives with his mom and dad in the Forest Estates together with the other little animals. He goes to school "Under the Spreading Oak". He has many friends, but his closest are the kitten Lola and the little fox Smarty. He likes drinking milk and eating sweat rolls. He is the organizer of games and fun in the class.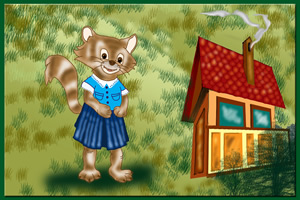 LOLA - sits next to Purry in class at school. She lives with her mom and dad near Purry's house. Her passions are nature and geography, especially paleontology. She is a good student; she likes dancing and dressing nicely.
SMARTY - Purry's best friend in the class. He lives with his mom at the edge of the forest, near the school. He sits next to Oinkie in class at school. He is the best long-distance runner in the school. He is very helpful and friendly.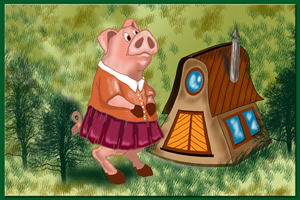 OINKIE - is very a clean and pink; she lives with her aunt near the pond. She cooks very well because she likes to eat. However, she is eager to share her food with other animals. She loves truffles. Everybody likes her.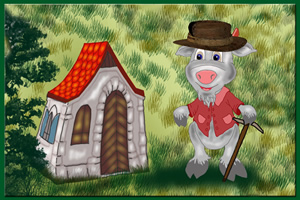 BILLY - is also 7 years old. He lives with his dad near the Dream River. His dad is a constructor-inventor. Billy often watches him at work. He reads comic books passionately. He likes Quacky and the chickens.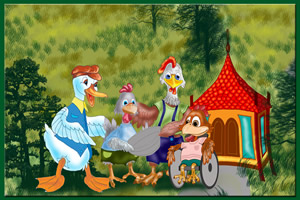 QUACKY - lives with his step-mom and chicken step-brothers in the far most eastern house of the housing estate. He is the best swimmer in the school. He is interested in ships and the sea. He loves his step brother Cluck.
CLUCK – is one of the chicken triplets. He lives with his mom, brothers and Quacky near Oinkie. He is disabled and moves around in a wheelchair, but he manages himself well. Sometimes he likes to compete with Smartie. He reads adventure books with pleasure. He loves his step brother, Quacky.

SILVER - one of the chicken triplets. He lives with his mom and dad, siblings and his step brother, Quacky. He likes corn seeds very much. He dreams of flying near the clouds. His best friend is Beave, and they are trying to construct a glider.

SEEDY - the tallest of the triplets. He likes singing and getting up early. In the morning he crows the loudest, waking up all the inhabitants of the Forest Estate. He is cheerful and he likes all group games.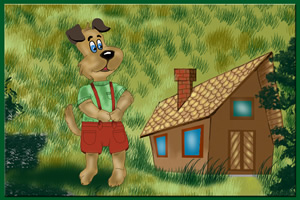 ROVER - lives near Purry and Lola; that is why they always come to school together. In school he sits next to Seedy, with whom he often plays video games. He is quiet and mild. He has a great sense of smell. He knows how to find lost objects. Friends call him the class detective.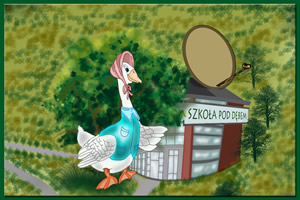 MS GOOSE – lives in the school. She is a teacher with a calling. She has a lot of knowledge and likes children. She has taught two generations of the Forest Estate. Now she is the teacher of class 1b, where Purry and all his friends belong. She organizes a lot of school trips and the children love her.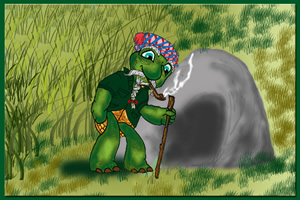 MR TURTLE - lives alone in a little house near the pond. Nobody knows how old he is. When he was young he travelled a lot, even to China. He is very knowledgeable, he knows a lot about nature and history, philosophy. His advice is sought by the inhabitants of the estate. He is highly respected, despite his eccentric behaviour.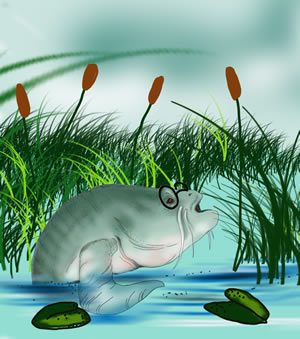 Mr. Beardy - Big catfish that lives in the pond, a very large and old. Has for years been a friend of Mr. Turtle. In the pond guarding the order. No one knows how old he is. Some argue that it is older than Mr. Turtle. Bedtime reading scholarly books.